Another one...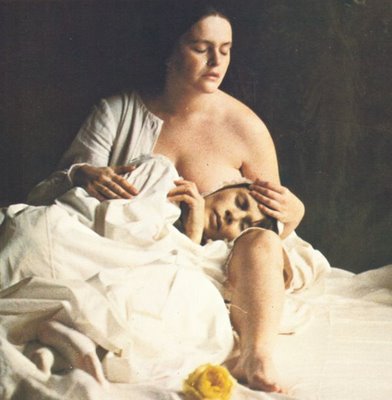 Another great artist has transitioned to another plane: Ingmar Bergman.
God! I think the first Bergman I saw was
Smiles of a Summer Night
. I did not realize until years later that Sondheim's
Little Night Music
was based on that near-perfect film. Now, I like Sondheim (after many many years of not getting him) and I like
Night Music
, but it is a completely different experience than the film. And for me, the film is only one among his many peerless masterpieces.
I've seen some bad Bergman, too, but most directors wish they could make movies as good as Bergman's worst. (Maybe I should withhold that comment until after I have seen The Serpent's Egg!)

In fact, I have not seen every Bergman film. Not even close. But I have seen many of his early ones (I believe the earliest I've seen is Sommarlek (or Summer Interlude, as it is sometimes translated) and I saw his last one, Saraband, which reunites the characters of Scenes from a Marriage thirty-odd years after their divorce. The former is really good, even memorable, but not great, the latter is his final masterpiece, absolutely breath-taking. And I've seen many if not all of the great ones in between. Wild Strawberries, The Virgin Spring, The Seventh Seal, The Magician, the great trilogy from the early sixties (Through a Glass Darkly, Winter Light, and The Silence, the last of which I was privileged to see on the big screen at the Berlinniale two years ago... it was fucking amazing), Persona, Autumn Sonata. But my favorite of all has got to be Cries and Whispers. It is as great as anything by Ibsen, anything by any of the greatest Scandinavian artists, by any artist of any time.
I can't even describe it. I don't want to try. You just gotta see it. You owe it to yourself. You owe it to the memory of a supreme artist.
Labels: cries and whispers, ingmar bergman