Sitting shiva for Beverly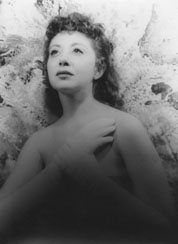 I join my voice with multitudes of others who mourn the passing of this extraordinary singer.


I sat up half the night last night reading the various tributes to her, including those posted on
her wonderful website
, listening to her recordings and watching the
rare and marvelous clips
on youtube which I cannot recommend highly enough.
In my youth I would argue her supremacy over Joan Sutherland. As far as I was concerned, there was no contest, particularly in roles that they shared (Lucia, Bolena, Fille du Régiment, etc.)
Here is a woman at the beginning of her career, as a house soprano (not unlike Sutherland, in fact), sang anything and everything. Yes, she did over-ornament her
da capo
arias, sometimes even before the
da capo
. It was not by chance that the frilliest pink iris of them all is named the "Beverly Sills".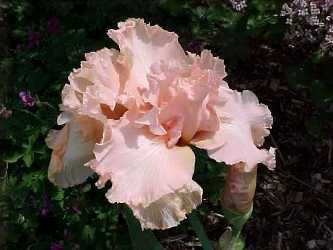 But she was no shrinking violet: she was a risk-taker, and we loved her for that:
With her light voice, to take on
Roberto Devereux
(which many consider her greatest role) and to open the door to so much unexplored
bel canto
repertoire.
To give the best years of her career to City Opera, the company that she loved, and in more that one way, saved.
To have the courage to say
no
to the Met until the right role came along.
To overcome her first battle with cancer toward the end of her singing career.
To take on new and challenging roles (Norma, Thais, Giulietta in
Capuleti
) even as her voice began to fail her somewhat.
To find the strength to persevere in spite of personal heartbreak.
To popularize opera without trivializing it, all the while remaining quintessentially American (and specifically New-Yorkian).
To commit so completely to the dramatic element of opera, even if it took years off of her career.
To move ahead, to not look back, and to continue to dedicate her life to music, even after her singing career was over.
There are those who say that the voice was never beautiful. I strongly disagree. The flutter became excessive at the end, but her technique never abandoned her. Here is the final vocal performance she gave on any stage and even at this late date, the voice is exquisite, as is the personality behind it:
It just so happens that today I finally figured out how to post sound files on my blog, so here is a fitting tribute to a woman who unknowingly changed my life, as she did for so many others:
Gehen wir ins chambre séparée (Der Opernball)
Ruh' in Frieden, gesegnete Sängerin. Wir werden dir niemals vergessen.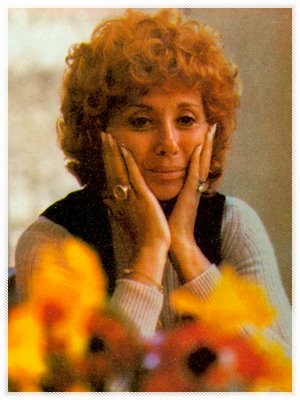 Labels: beverly sills, eulogy, heuberger, ins chambre separee, lucia di lammermoor, roberto devereux