Thank you, Jerry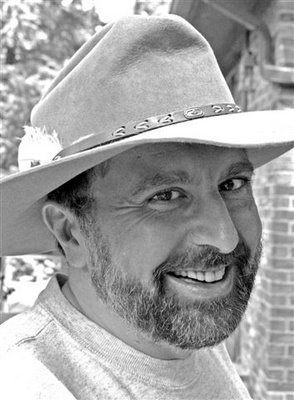 ...and thanks to each of you wonderful people who wrote with your own tributes to him. I was profoundly moved to read them, and I'm sure others reading this blog will have the same response.
Those of us who suffered with/from depression know what havoc this can wreak on our lives. As a friend said to me last night, we must support each other so that we never fall into that deep pit of despair ourselves.
There are artists the memory of whose tragic lives often threatens to take precedence over their artistry: Judy Garland, Piaf, Billie Holiday, Callas, and others. And those who died nobly but too young are not exempt from these either: Ferrier, Lorraine Hunt Lieberson, and Lipatti, among others. And those others who also ended their lives by their own hands: Saramae Endich, Marie Collier, and Susannah McCorkle, about whom I was just writing the other day. And yet in the end, one wants these people to be remembered for their supreme and unique artistry. Jerry represents the very best among his generation of tenors and I hope he will always be remembered this way.
I was just writing to another friend this morning about some of my favorite memories of Jerry. One day he and I took a U-Haul out to Jersey to pick up some furniture that a friend of ours was buying from another friend who was moving away. We had the most rollicking good time. I remember he backed the van into the mailbox as he was maneuvering onto the driveway. Loading up the van was somehow uproariously funny as well. And afterward, we sat at the GWB for ages waiting for the backup, and just talked and talked about anything and everything.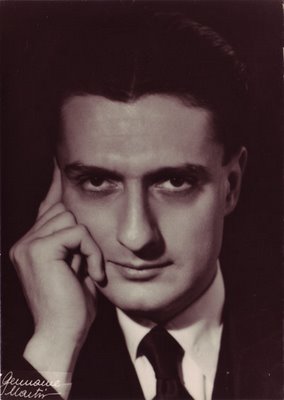 I don't quite have the heart to post a clip of his singing right now, but I have Lipatti's performance of the
Schubert G-flat impromptu
that I will put here instead. This is from his last recital in Besançon, 16 September 1950. Leukemia felled him less than three months later. Here is an almost desperate lyricism, the summoning of waning strength to share one last moment of Schubert's poetry. I think it's a fitting tribute to Jerry, and to all those other artists whom we have lost before their time.
Labels: dinu lipatti, jerry hadley