Jerry... if we had only known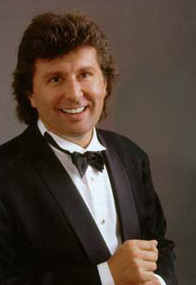 What a blow yesterday to read of Jerry Hadley's botched-but-probably-soon-to-be-successful suicide attempt. To say that I am crushed and devastated would be an understatement.
Jerry was a friend of mine. A few years ago as he was revamping his repertoire he coached some of his roles with me: Cavaradossi, Faust (
Damnation de Faust
), Pinkerton. These last two he had done frequently, but at the time Cavaradossi was still new for him. What an honor it was for me to work with him. What was even more amazing to me was his humility and his willingness to take my suggestions and run with them.
Yeah, he was a tortured soul. But he didn't wear it on his sleeve. He was such an affable guy. And frighteningly intelligent. He knew absolutely everything there was to know about the Civil War and he would regale people with it as long as he held the floor. (Kind of the way that I can go on and on about singers and singing if I feel like I have somebody's ear.)
Long before I even met Jerry, there were stories going around in the business (and if I was privy to them, then they were hardly secrets) that in spite of his continuing success (this was in the mid-nineties) that he was dissatisfied and unfulfilled in his life. And there had been such a slew of setbacks for him in recent years. The public ones we know about; the personal ones can only be guessed at by those who didn't know him.
>I could get up on my soapbox and talk about what a cruel business this is; that someone can be on top of the world at one moment and a piece of dog shit on the sidewalk the next. I have had this experience repeatedly myself, albeit on a much lesser level ('s-Hertogenbosch, Stuttgart, Paris and other places as well) and it's no fun. And if one is plagued by perpetual self-doubt, as both Jerry and I were/are, it's not such an easy thing to laugh off.
Someone I was speaking to about this yesterday said: What a selfish thing for him to do. And yes, suicide is often seen as the ultimate narcissistic act. But part of that is because it's just too scary for the survivors to try and get into the head of the person who has done this unspeakable thing. Frankly, there are a lot of people in this business who should be feeling hugely guilty right now for the way they treated him.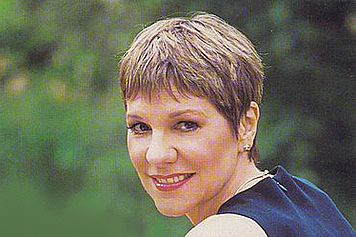 I am reminded of Susannah McCorkle, that beautiful jazz singer who also suffered from crippling depression and who, after a particularly public professional slap in the face, committed suicide. I was haunted by her death for months. Those who have not experienced this depth of depression just can't understand what would drive a person to do this. And intelligence and the powers of reasoning are nothing against this torture.
The only way one can do justice to those great artists whose lives end tragically or in suicide is to remember their contribution to our lives, how, putting all demons aside, they managed to bring us joy, sadness, beauty: the whole range of human experience. Life isn't all tragedy; we should remember primarily the happiness Jerry brought, both to his public and to his friends. We need to fight for joy as best we can.
Jerry Hadley the Artist I will remember as one who sang with such taste, musicality, scrupulousness. His operetta recordings are possibly the best we've heard from an American tenor ever. And his performances in the lyric tenor repertoire, Mozart especially, are to be treasured. The guy Jerry Hadley that I am going to remember is beautifully captured in the photo below. Pure joy, in spite of all that other crap: this was the essence of Jerry.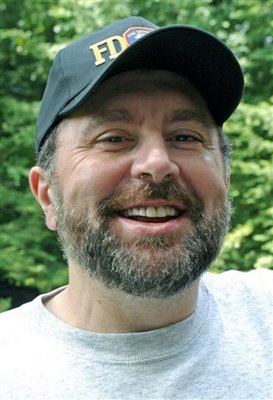 Labels: jerry hadley, susannah mccorkle