The things I learned so well in my youth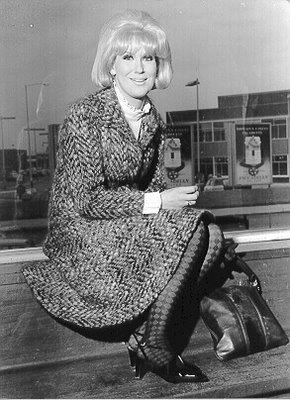 Marguerite and I (see previous post) were both big Dusty fans, and after one of her many displays of hospitality, I gave her the wonderful 4-CD set Simply Dusty... When I spoke to Marguerite's friend Shaun last week, he asked me if Marguerite had a favorite Dusty track that they could play at her funeral this coming Thursday.
I said that I didn't know, but the one song that came into my head before all others was "Goin' Back" by Carole King. Dusty's performance has to be the definitive one, and as I mentioned to Shaun, it was played at Dusty's own funeral.
So the day after tomorrow at the
West London Crematorium at Kensal Green
, they will play three excerpts from
Traviata
, Marguerite's favorite opera (perhaps because of Marguerite Gauthier!) and Dusty's performance of "
Goin' Back
" [click on the link to hear it]. So a little bit of me will be there with them. Shaun tells me that in November they plan on having a memorial service in celebration of her life. Wild horses (and/or waning finances) will not keep me from that event.
Labels: carole king, dusty springfield, goin' back