The great unknown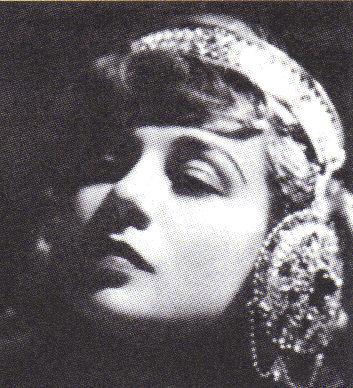 For some time now I have been putting off my post on the greatest singer you've never heard of.
Now it is her turn in the spotlight.
Florence Quartararo. I had never heard of her before, but a number of years ago I was listening to the fourth volume of that monumental EMI collection, The Record of Singing. There were a number of singers of whom I had never heard before that completely blew me away. The Swedish baritone Hugo Hasslo was one of them. Another was the American soprano Florence Quartararo. Her clip was a version of Handel's "Care selve" that stood alongside Alma Gluck's transcendent recording. (Oh, if you don't know that, you should do yourself a favor and listen to it. Follow this
link
and cursor down to "Come my beloved" which you can play on Real Audio.)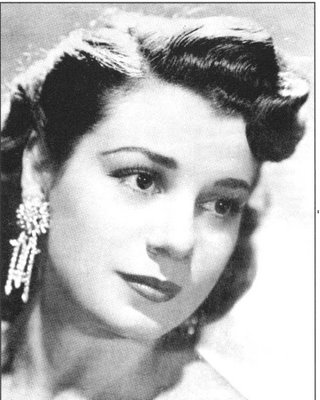 But back to our Florence. I wanted to find out whatever I could about her, but I discovered very little of substance. I did note that she partnered Ramon Vinay in a pair of recordings: the first act Micaëla/José duet and the Act One scene between Tosca and Cavaradossi. I traced these to a Preiser reissue (Four Great Met Tenors) and put it on my amazon.com wishlist and never got around to ordering it until I had a few extra dollars burning a hole in my pocket last summer and finally got myself a copy.
Her Puccini was as good as her Handel, and for the Bizet she adopted a naive tonal color quite different than for Tosca. The Tosca is so vividly characterized that it came as a shock when I found that she never even sang the role onstage. Nevertheless, this was a great, great singer. And still I knew almost nothing about her.
After hearing these duets, I was eager, not to say desperate, for more. A further search yielded a
recording on Guild
of a live Nedda from the Met, again with Vinay, with an accompanying disc of further recordings, including the studio duets with Vinay, three solo sides she cut, also for RCA, and a great number of live radio broadcasts. I ordered a copy from amazon.co.uk (an excellent and fairly reasonably-priced option when amazon.com does not have the desired item, which in this case, it did not) and it arrived less than a week later (that's the other thing; if the item is in stock, it ships lickety split from the UK).
Okay, so here's some of the poop on L'amica Flo, all of it culled from other sources (most of them reviews of the Guild recording, plus a posting on Opera-L):
*****
"Soprano Florence Quartararo had about the shortest career of any major historical singer. Born to Italian parents in America, Quartararo was discovered through a quirk of fate at the age of 23, and never studied singing formally. Quartararo's first public appearance was singing on the Bing Crosby radio show under the assumed name of 'Florence Alba,' but had reverted to her true name by the time she made her debut at the Metropolitan Opera in 1947. In 1951, Quartararo retired from singing forever when she married Italian bass Italo Tajo and never returned. At the Met, she had given only 37 performances in nine roles.
"Quartararo made four 78 sides for RCA Victor in 1947 - Handel's Care selve, 'La mamma morta' from Giordano's
Andrea Chénier
, and two duets with tenor Ramón Vinay. This is likely all we might have of her artistry if she had not been sought out by researcher Richard Caniell, who had seen her perform at the Met in the 1940s and interviewed Quartararo in 1982. At this time, Quartararo turned over her personal collection of recordings to Caniell, who initially issued them on three cassettes. Since then these recordings have emerged on CD reissues, helping re-establish a reputation for Quartararo as one of the great voices of the twentieth century."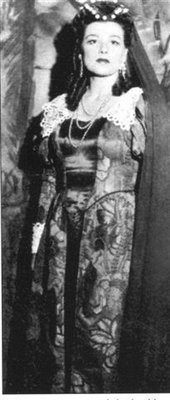 *****
"My singer discovery of the year is the American soprano of Italian parentage Florence Quartararo... She is a must hear for all lovers of great operatic singing... This is lyric soprano singing of the very highest order. The voice soars with clarity whilst words, expression, legato and colouration combine to give superb characterisation. Florence Quartararo was invited by Toscanini to sing Desdemona in his broadcast
Otello
. Many critics believe the recording from that broadcast to be one of the all time greats. Unfortunately for opera lovers, the Met management refused to release Quartararo for the detailed rehearsals that Toscanini demanded and the great maestro turned to his favourite Herva Nelli for the role. I believe that if Quartararo had sung the Desdemona on that recording she would not have been allowed to leave the stage forever when she did, after a mere four years at the Met, and the history of recorded opera on LP would have been very different than that which we inherit now on CD. On the evidence of the recordings on this second CD of the Guild issue Quartararo's is a voice to set alongside the all time greats of the 20th century."
*****

"Quartararo's career was short, far too short. She had married the bass Italo Tajo, who then decided, on the birth of a daughter , that one singer in the family was enough. Thus a promising soprano, who had sung 37 performances of nine roles at the Met, vanished from the scene. (And the marriage?) Those four 78s would have formed Quartararo's total discography had not Richard Caniell of the Immortal Performances Recorded Music Society met her in 1982 and subsequently issued private recordings on three cassettes. Some of those occupy the second disc in this set. Over 40 remain, but a further selection is promised."
******

"I am not arrogating when I think that Quartararo's career would probably have been extremely successful had it not been curtailed so soon. Her Nedda, Italianate in sound, has its own intensity, if one kept more in check than Vinay's. At 25, she sings with a voice in full bloom. The opera's final moments are here verismo at its most vivid and violent."
******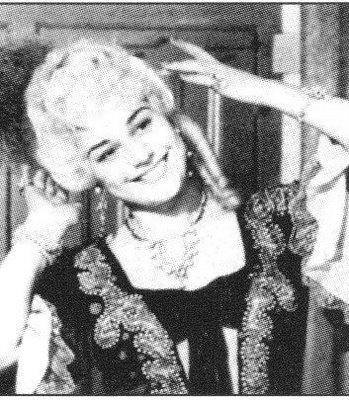 "The most interesting--and significant--aspect of this release is the (re)discovery of soprano Florence (referred to at the time as 'Fiorenza') Quartararo. The California-born soprano sang at the Met for only four seasons--37 times in nine roles--and made a few commercial recordings, then dropped out of sight. In fact, she married the bass Italo Tajo, who believed 'one singer in the family was enough.' Bruno Walter and Arturo Toscanini greatly admired her. She died in 1994 at age 72. Most of the arias and scenes on this CD were recorded live. The voice is a stunning, good-sized, burnished soprano, dark in hue (not unlike Ponselle's, just to offer a signpost), with a full, rich top, almost a real trill, agility (as witnessed in the cabaletta from the first act of Trovatore), and a fast vibrato that adds intensity. She inflects well and has ideas of her own and plenty of temperament. Very occasionally she'll begin a phrase just under pitch, but she corrects it immediately."
******

"Richard Caniell of IPRMS (Immortal Performances Recorded Music Society, British Columbia) restored the Quartararo recordings, most of which came from her personal collection. (The Pagliacci has also been issued on Naxos.) He became friends with Quartararo and they had many conversations. Below is a quote from his liner notes for the Quartararo collection.
[here Caniell quotes Quartararo herself] "[The] birth [of my daughter] gave me the courage to break from my career... The biggest thrill of my life was when I had my child, something totally yours. What greater fulfillment could there be than a child? It deepened my life."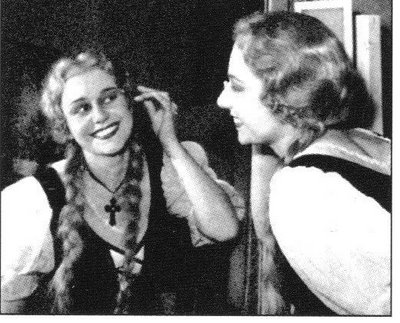 "There was, perhaps, one other experience that gave me something of that same thing - standing on the Met stage, giving oneself and the audience receiving it. There was a tremendous sense of achievement."
"If ever I have a moment of regret for not continuing on the stage, it is the feeling of something unfinished, like something that wanted to complete itself.... It was like a great book, the end of which I had left unread. But then, you know, one's career has a build, a momentum. By the time my child was old enough for me to consider other possibilities, the momentum had been lost. Still, it may have been brief but it was wonderfully fulfilling, rewarding in ways for which I have no language."
******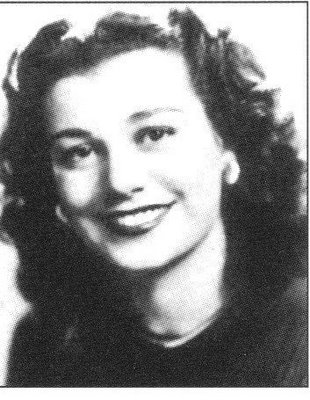 I would love to give seven or eight examples of Quartararo's artistry, but I will limit myself here to a single one: Her "
Tacea la notte
" from
Trovatore
. I have nothing to add to the descriptions of her voice quoted above. Except to say that her agility is flawless, breathtaking, and she spins a line like nobody's business. Of course I am flabbergasted that Italo Tajo made her quit singing. As if he were the superior talent in that family! Thank goodness we have some artifacts of her legacy. What I wouldn't have given for that Desdemona recording with Toscanini. I am not one of those who detests Herva Nelli, Toscanini's soprano of choice for his recordings of
Otello
,
Ballo
,
Falstaff
,
Aida
, and the Requiem (she is sometimes referred to among her detractors as "Helluva Nervi") but surely no one would place her on Quartararo's level.
Which is to say among the greatest singers that ever lived.
Labels: florence quartararo, herva nelli, italo tajo, otello, pagliacci, ramon vinay, toscanini, unknown singers