Pleasant Surprises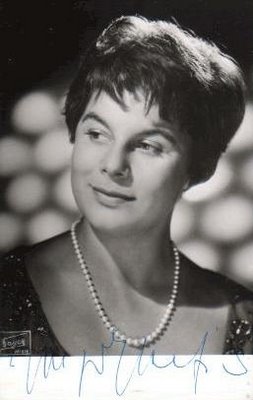 I have been listening to the usual plethora of singers and I have heard a number of things recently that delighted me no end, including the work of a number of artists to whom I had not previously been kindly disposed. To wit:
Kiri Te Kanawa
: I always thought it was a beautiful voice, for the most part well-used, but uninvolved to the point of being unartistic. I still don't think she is the world's most scintillating singer, but two recordings have caused me to significantly revise my general opinion of her.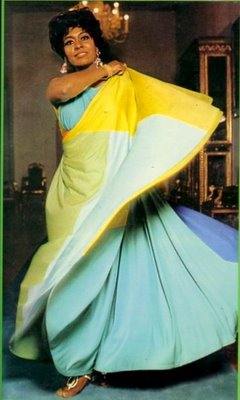 The first of these is a live
Carmen
from Covent Garden, 1973. In many ways, this seems to me the best recording of this opera, live or studio. Shirley Verrett is impeccable musically and a tigress dramatically. Yes, her American-tinged French rankles a bit from time to time, but it does not detract from her overall performance.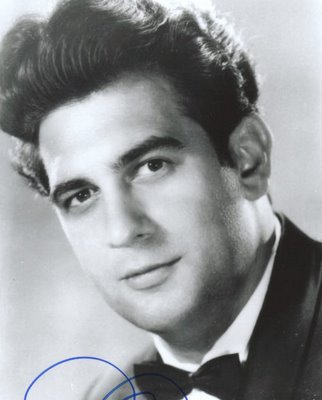 Plácido Domingo, a singer whose work I have often found generalized and inspecific, gives the best performance I have heard him give as José (pronounced with an initial 'H' here, à l'espagnol). He even manages a piano-ish B-flat at the end of the Flower Song. And the final scene is quite dramatic, even if he does not sing the high B on "démon" which can be so thrilling when someone like Corelli attacks it.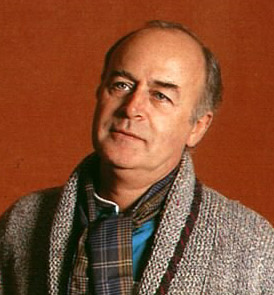 José van Dam is a faultless Escamillo, and this performance is at least as good as any of them he recorded in the studio (which, if I'm not mistaken, he did on four separate occasions (Lombard, Solti, Karajan and the Maazel film). Here his "Si tu m'aimes" is done with such élan and eroticism that it took my breath away. I had to play it three times in a row just to bathe in that sound, and in the way he molds the phrases, so softly and yet with such virility. Yeah, I like him.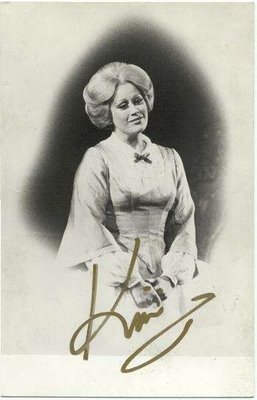 And then there is Kiri as Micaëla. She is on the verge of international stardom and she sings the aria with such creamy tone and with such surprising urgency and drama that I would have thought to be reserved for her Elvira (which, in fairness, I've never heard, but which I have been assured is thrilling). The voice sails forth with such assurance that I found myself wanting to revisit more of her work. So I put her recording of
Les nuit's d'été
on my player. And yes, it sounds just as beautiful as one might have imagined, but what impressed here was her scrupulous musicianship. None of that wallowing around that has become synonymous with French "style" thanks to some recent superstars who shall remain nameless on this site.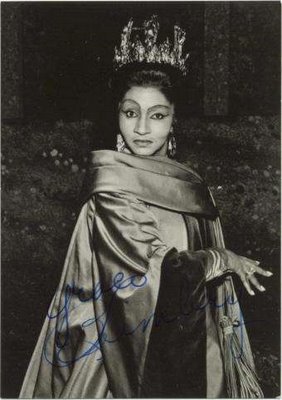 So there's Kiri. Another shocker for me was listening to a live recording of
Grace
Bumbry
's Norma. I remember her studio recording of the "Casta diva" as being willful rather than plangent, and in truth, that aria is a low point in her performance. She can't really handle the fioriture of the role, and I don't think she was the greatest vocal actor to ever take on this part, but her commitment was laudable, and, to my great shock, her high notes were faultless. They rang out with such ping that she sounded like the natural-born soprano I never really thought her to be. Some while back I saw a DVD of a recital she gave at the Châtelet within the past five years or so. The voice was free of the excessive vibrato that has plagued it in the eighties, and once past a somewhat rocky start, she sang with such care and beauty and clarity that would be the envy of singers half her age and more. She learned from Lotte Lehmann the art of singing Lieder vividly (indeed, the recital was a tribute to her former mentor). In addition, her performance of "D'amour l'ardente flamme" (the first time she had ever sung this aria in public!) was beyond all of my expectations. (In the live
Norma
her Adalgisa was Lella Cuberli, a singer I had never really understood; though her high notes were no match for la Bumblebee's, her performance was fairly admirable.)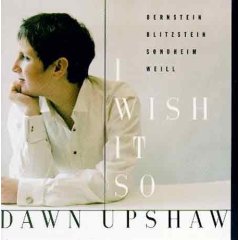 Dawn Upshaw
: Another singer I have not been thrilled with in the past, though my friend David assures me that she was unforgettable in Golijov's
Aindamar
. I remember hearing a recital early in her career in which she sang, among other things, the John Harbison
Mirabai Songs
. I also heard a well-worn performance of Britten's
Les Illuminations
at Tanglewood within the past five years which I found extremely disappointing. I also did not care much for her Tribute to Jane Bathori recording, though I think she is often quite good in French rep. But on the recommendation of a friend, I decided to listen to her recording of Blitzstein, Bernstein, Sondheim and Weill entitled "I Wish It So". The title song is one of my favorites and her performance couldn't hold a candle to Rosemary Clooney's definitive version from the early sixties, but the rest of the album was a near constant-delight. Her "Saga of Jenny" from
Lady in the Dark
had personality to burn, as did her "Glitter and Be Gay" where, apart from her adorably humorous performance, she was the complete mistress of its technical demands.
I have always admired Dawn Upshaw for her commitment to the music of contemporary composers, and for the way that she carved out a real niche for herself, though the voice itself is not truly memorable. But the way she inflects a text, the way she, to quote Elly Ameling, "taste[s] the words" makes her immediately identifiable. I understand she recently gave a magnificent "comeback" performance and I hope she is with us for many years to come.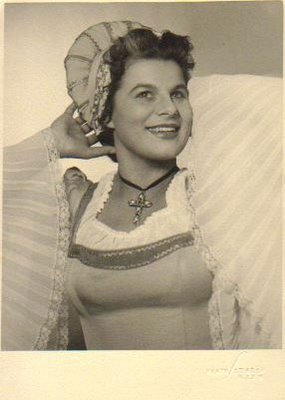 Perhaps most surprisingly for me, I have a new-found adoration for a singer I formerly had held in some degree of disdain:
Irmgard Seefried
. Yes, she had the mastery of
Lieder
that only a native German speaker can achieve. But her voice always struck me as relatively colorless, and her technique shamelessly bad. I remember in particular a live performance of "Exsultate jubilate" on a Christmas collection that shocked the bejesus out of me. But I decided to give her one more chance. There are a number of live Salzburg recitals from the late fifties available on the Orfeo d'Or label, and I sampled the Schumann first. It was revelatory. She carried the mantel of Lehmann in the immediacy of her delivery, the insight with which she pointed the texts, the plangency of her tone and the exquisite musicianship. She is often thought of in coupling with Elisabeth Schwarzkopf, and yet these two singers are polar opposites. To my ear, La Blackhead is so mannered, so calculating in her delivery as to render the music stillborn (though I might even be revising my opinion of her: stay tuned), whereas Seefried is so eager, so astute, so spontaneous. And in song, the limitations of her technique are barely in evidence. I have since listened to her live Wolf recording which is even better. The humor of the
Italienisches Liederbuch
is enormously difficult to convey. Either it's too heavy-handed (Thomas Quasthoff, a singer I normally revere, and Angela Denoke in a Carnegie Hall performance with Barenboim several years ago was the most egregious example of this) or it's so damn cutesy you want to throttle the singer. So Seefried's insouciance, though by this time it came as no surprise, was a constant delight.
I nearly forgot to mention the real kicker in all of this: On Sunday I happened to hear a 1944 recording of excerpts from the Verdi Requiem conducted by Karl Böhm in which Seefried appeared as the soprano soloist. This seemed like the most egregious bit of miscasting of this part EVER, and that includes Schwarzkopf's two traversals with de Sabata and Giulini (ah, the benefits of being married to the head of a record company). So imagine my surprise to find that Seefried, while hardly idiomatic, delivers a vocally quite secure performance of the "Libera me". I tell you, if I hadn't heard it with my own ears, I wouldn't believe it! Admittedly, the only comparably early recording of hers is her famous live Komponist in honor of Strauss' eightieth birthday (which I must confess I have never heard), but the last thing I expected to hear in her Verdi was a secure top, able to handle both fortissimo and (relatively successfully) a pianissimo B-flat on "Requiem". Just proves I guess that the proof is in the pudding.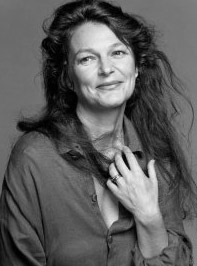 Finally, a singer that, amazingly, I used to not "get" in the least, but whose memory I hold in deepest reverence (there really is no other word):
Lorraine Hunt Lieberson
. My lukewarm opinion of her changed when I heard her recording of the Bach cantata "Ich habe genug". I never dreamed that someone could surpass Janet Baker's recording of this in my esteem, and yet Hunt Lieberson did. The depth and desperation and resignation of her performance floored me. There are not nearly enough examples of her work by which to remember her, but this is the supreme one. Also ineffable is the live recording of her husband's
Neruda Songs
. The end of the last song actually evoked
Das Lied von der Erde
for me, and that is the music I want to hear on my deathbed.
Yesterday I got a copy of her Wigmore lunchtime recital from the late nineties. The Mahler
Rückert Lieder
, two Handel arias and several works by her husband, Peter Lieberson. All of them beautifully conveyed (except the Ariodante aria, which I found too fast and rather messy in a not-good way). But it was the two encores that brought me to tears. Brahms' "Unbewegte laue Luft" has been a favorite of mine since I heard Elly Ameling's early recording of it as a youngster. But Hunt Lieberson captures the initial mystery and subsequent rapture of this piece in a way I have never heard before. She dares to take a very slow tempo at the beginning, which allows the music to unfold in a way that suspends time, and makes the transport of the following section that much more moving. And then there is "Deep River". Of course, now that the singer is no longer with us, it feels as if she is speaking to us from the great beyond. She conveys such peace, such fervency, such sadness and calmness, that words fail me.
And for now, that's where I will let this rest.
Labels: dawn upshaw, grace bumbry, irmgard seefried, kiri te kanawa, lorraine hunt lieberson, shirley verrett